Celebrities Endorsing It, Why Should I Buy It?
Abstract
Celebrity endorsement distinguishes brands, influencing potential customers' perceptions of quality, instilling trust, and strengthening the link between brands and customers. The current research looks at the effect of celebrity endorsement on cosmetics brand purchase intent on Indian females. This research topic incorporates and integrates the source credibility theory and the S-O-R model that examines the impact of perceived quality and brand trust as moderated-mediating factors influencing the relationship between celebrity endorsement and purchase intention. A quantitative technique was used to evaluate and assess the hypothesized model based on 347 female respondents from India's metropolitan cities. The PLS-SEM findings show that celebrity endorsement has a considerable impact on purchase intention and the impact of the moderator and mediator variables on the link between the independent and dependent variables, which are statistically significant. The present study sheds new insights on the theoretical and practical contribution of the study to marketers and brand practitioners of cosmetics brands.
Research paper
Keywords: Celebrity endorsement; Purchase Intent; Brand-Trust; Perceived quality
Reference to this paper should be made as follows: Kanwar, A., & Huang, Y.C. (2022). Celebrities endorsing it, why should I buy it?. Journal of Entrepreneurship, Business and Economics, 10(1), 39–75.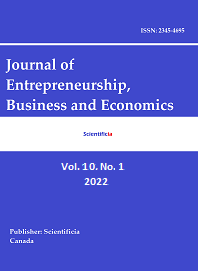 This work is licensed under a Creative Commons Attribution-NonCommercial 4.0 International License.